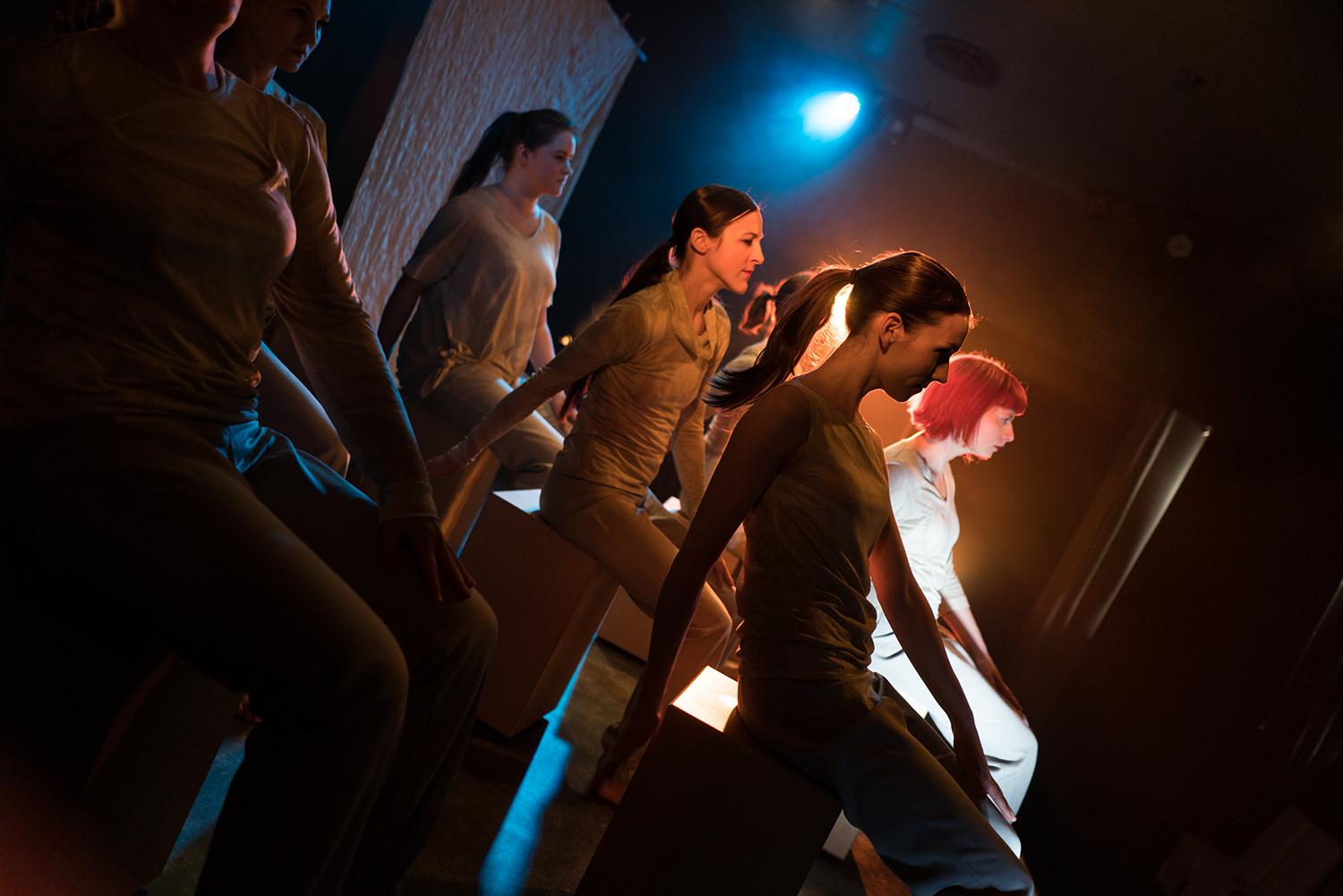 As the creator of a dance performance, I inevitably put a large part of myself into my work. Looking back on my previous works, I can safely say that the performances that bear the names of colors have been as therapy for me. Creating this
series of performances has really opened my eyes to the topics these stories tell. These experiences have been growing up in the society ("Valge", eng. white), gender roles and feminine struggles ("Punane", red), death ("Must", black), life cycle ("Roheline", green), birth and childbirth ("Kollane", yellow), communication ("Sinine", blue) and generational change ("Oranž", orange).
This series started semi-accidentally (or maybe everything in this life really is decided in advance) while studying at the Viljandi Culture Academy of the University of Tartu, when I named one of the black-and-white mini-productions with small pink details "Roosa" (eng. pink). Now I can say that at that time I was really in the beginning of being a Creator. Today the journey still continues and I am open to new ones.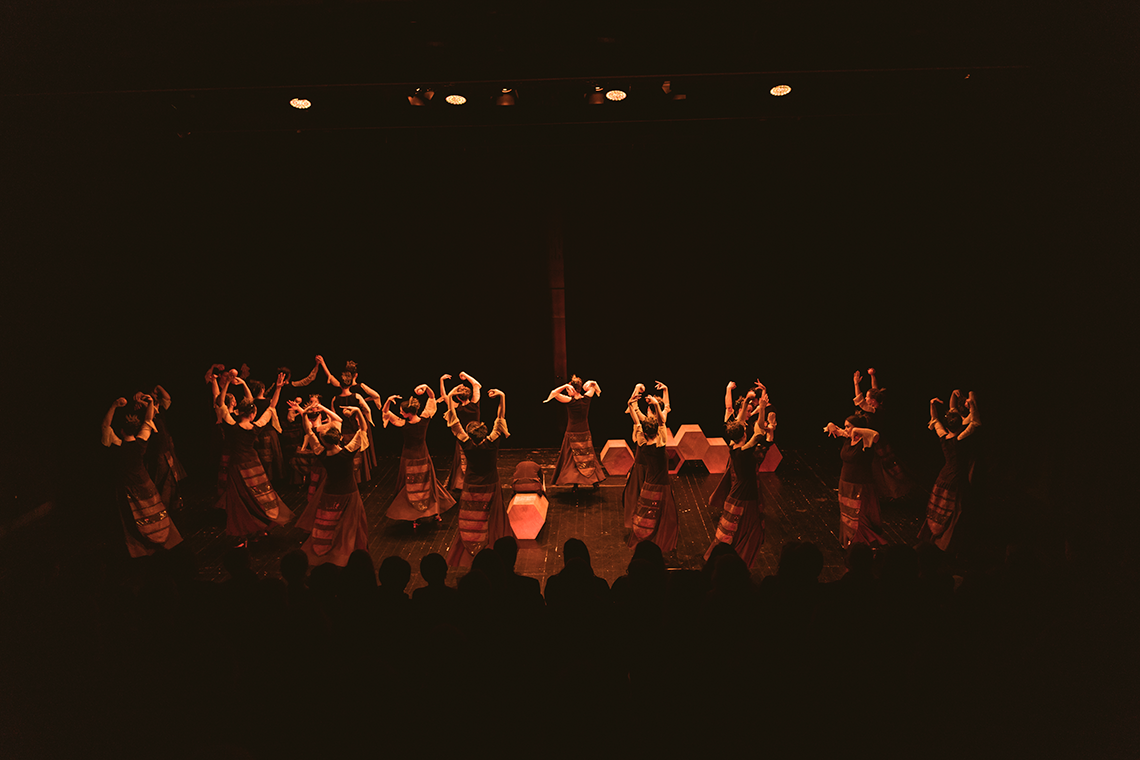 2019
ORANŽ
"Oranž" is a production of contemporary flamenco dance about feminine maturity, continuation of sex and the change of generations. It's like a story of a family of bees where an old queen bee makes way to a new one. The room is filled with ripe oranges, vigorous carrots, honey-sweet aromas, Andre Maaker's live music, Anu Taul's magical voice and the sharp rhythms of flamenco.
On the stage: Kalli Pikas, Tiina Pikas, Flamenco dance studio Duende
Musical design, live performance: Andre Maaker, Anu Taul
Lighting design: Emil Kallas
Costumes: Pikas Kostüümidisain
Butaphor: Annes Hermann
Dramaturgical support: Helena Krinal
Co-production: Flamenco dance studio Duende, MTÜ Krinalmansour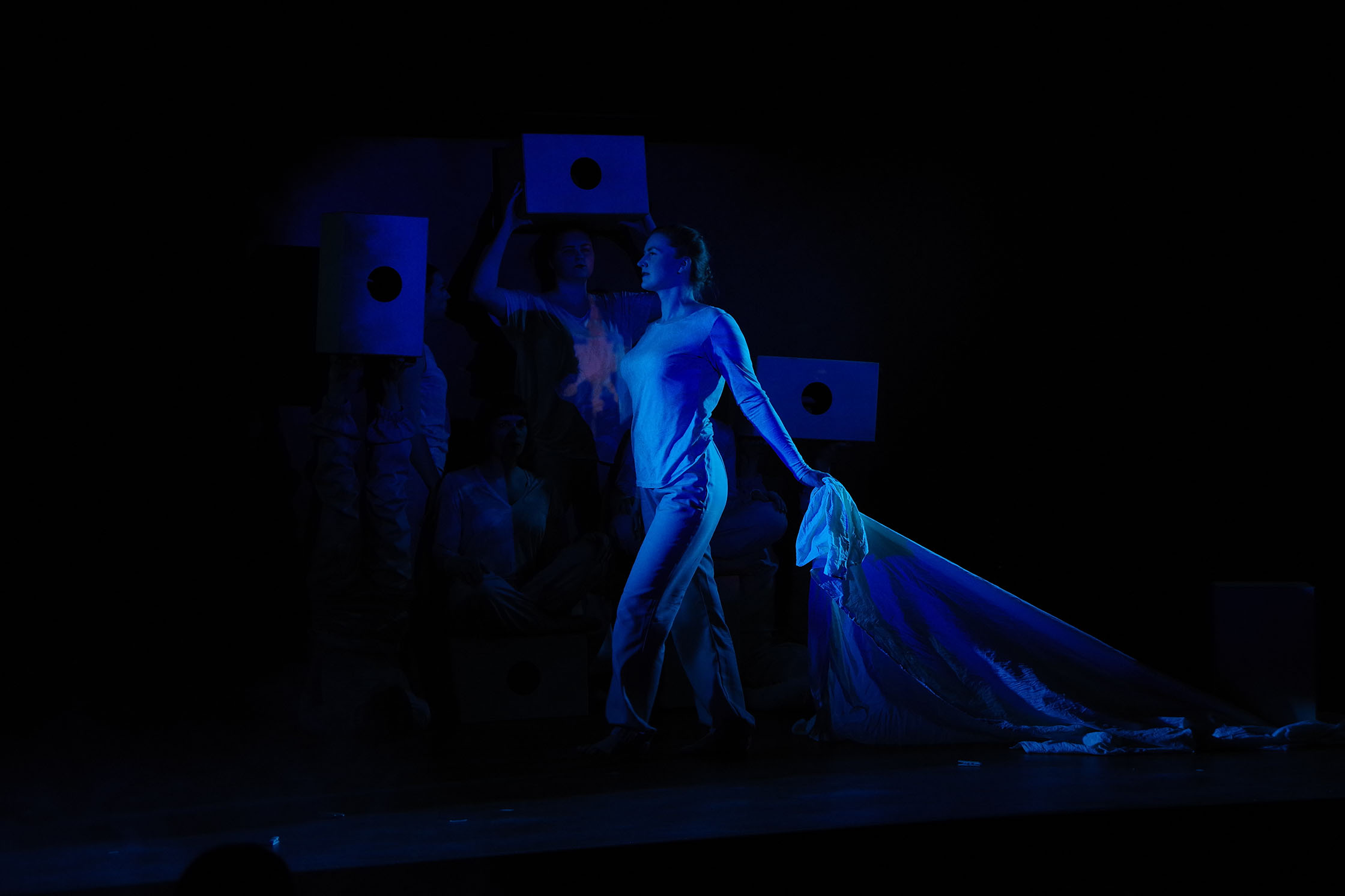 2018
SININE
A year before the premiere when just the idea of the production started forming in more detail I decided that this time I want to use box drums and the dancers' own voices as musical instruments on the stage. Thanks to the number of participants, the production was subtitled "Seven blues in your eyes". For the first time during the process of making a production with the color name, I decided to let the process run by itself instead of guiding it myself – the color blue began to create itself on the bodies of the performers, within the instruments and rhythms, in the voices as well as on canvas. Each performer formed their own personal story with the color which they narrated through their body and voice. – – "

Performance, choreography, costumes: Kalli Pikas, Helen Kirsi, Erika Tamm, Anna Kõivistik, Hanna Eliisa Madilainen, Signe Tammekunn, Triinu Heinsoo
Musical design: Helen Kirsi
Video- and lighting artist: Madis Nurms
Co-producer: MTÜ Tartu Suveteatri Selts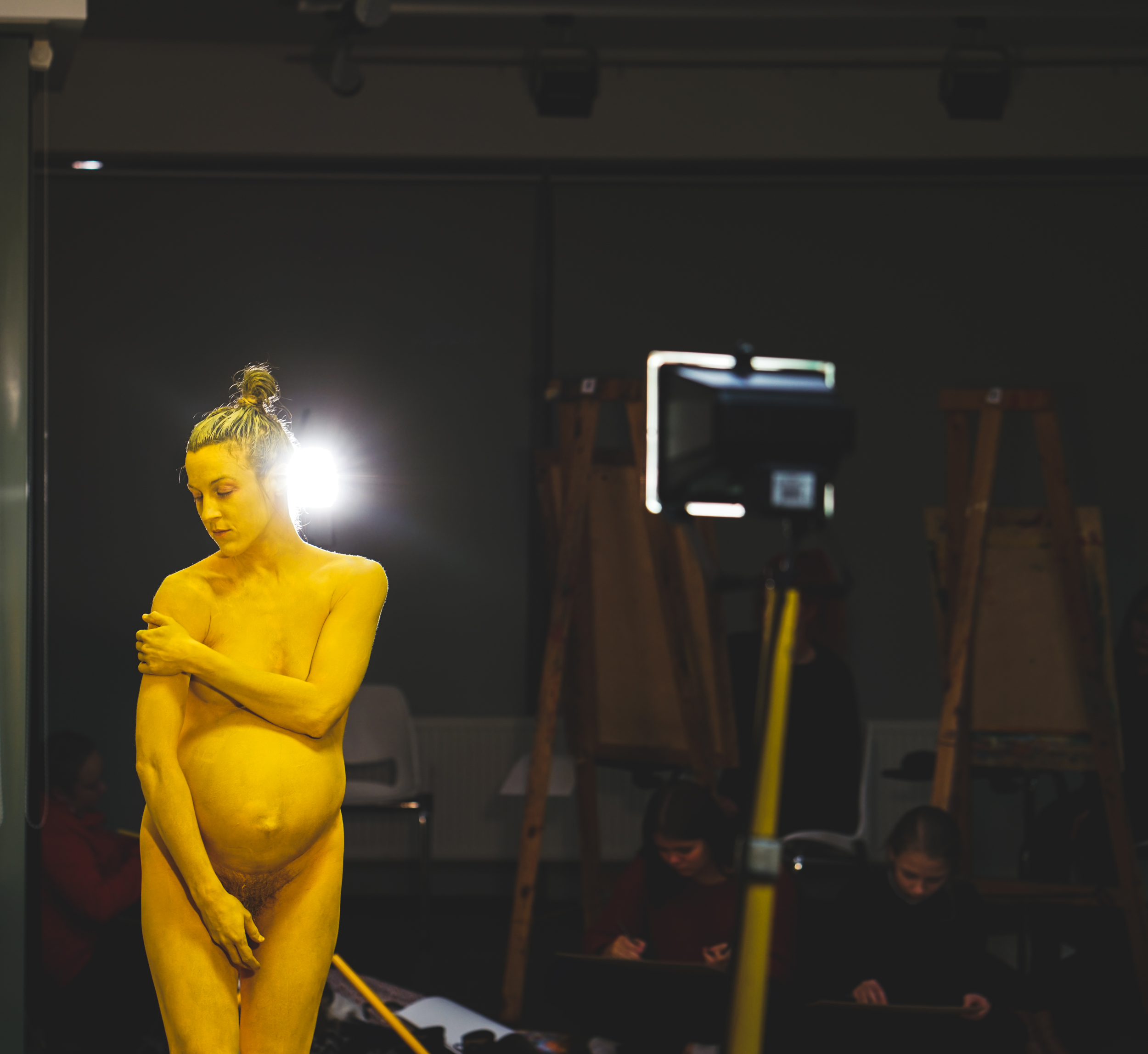 2016
KOLLANE
A solo performance where the language of movement as well as the possible content was dictated by my personal experience of the previous and then current pregnancy. Which means there was actually another performer on stage – my then unborn daughter. It was like a crochet class, where a naked static model was replaces by a dancer, which means that when watching a dance performance, the emotions and associations that arose form it, were able to be captured immediately with the medium of visual art.
A nominee of the 2017 Estonian Theatre Awards for dance.
Performance: Kalli Pikas, Õnne-Pai Annuk
Sound: Riho Luhter, Kalli Pikas, Anna-Kalli Annuk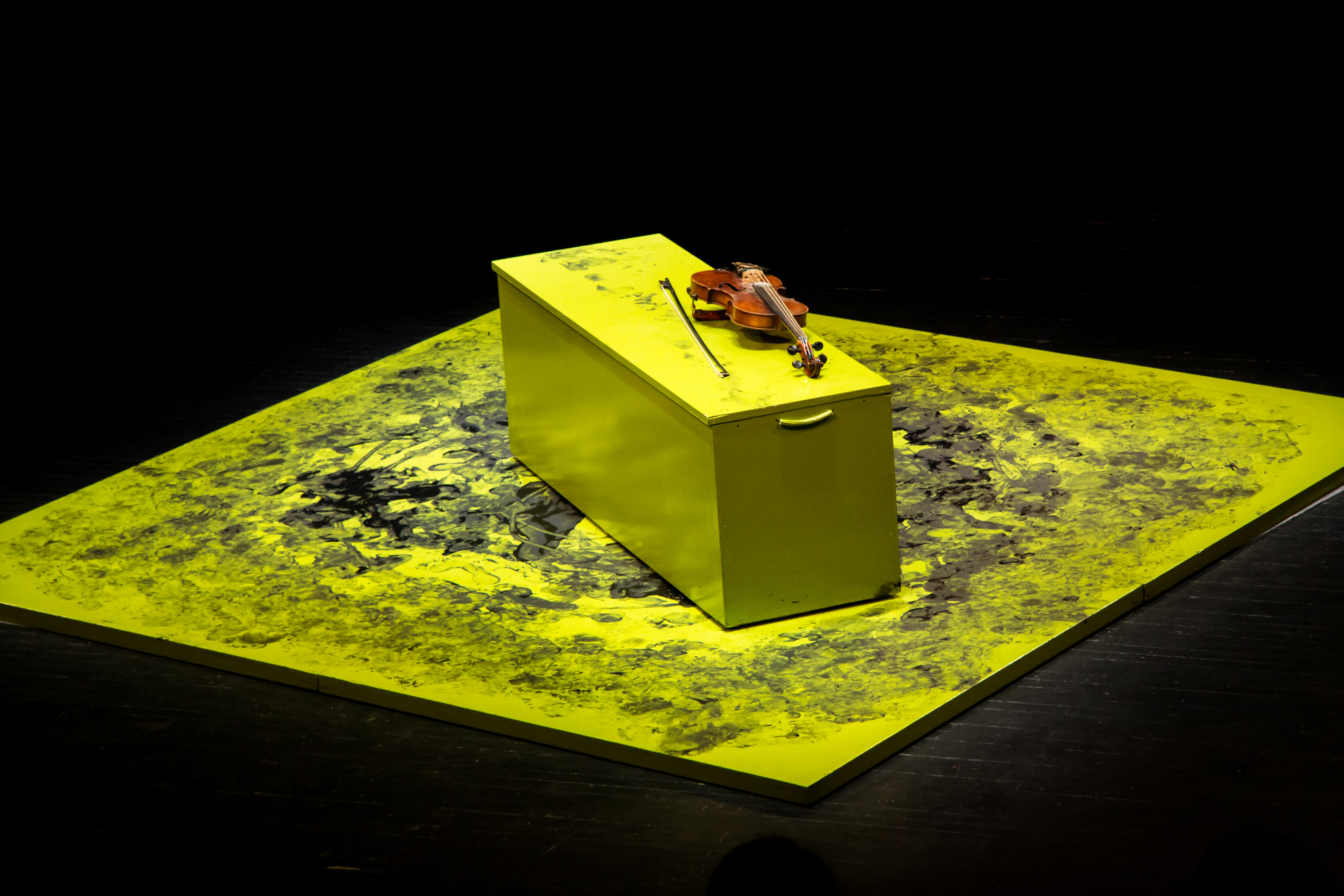 2013
ROHELINE
A production about the "green" aka of us and everything living around us, because one does not exist without the other and disappears only to be re-emerged again.
On stage: Anna Kõivistik, Anu Mets, Dairis Püvi, Dina Sõritsa, Erika Tamm, Kristina Avdonina, Mai Kukumägi, Tiina Tillo, Triinu Heinsoo
Music: Viiulitrio Midrid – Cathy Sommer, Lee Taul, Sänni Noormets
Vocal: Maarja Soomre
Costume: Tiina and Kalli Pikas
Butaphor: Annes Hermann, Vladimir Brovin
Lighting artist: Emil Kallas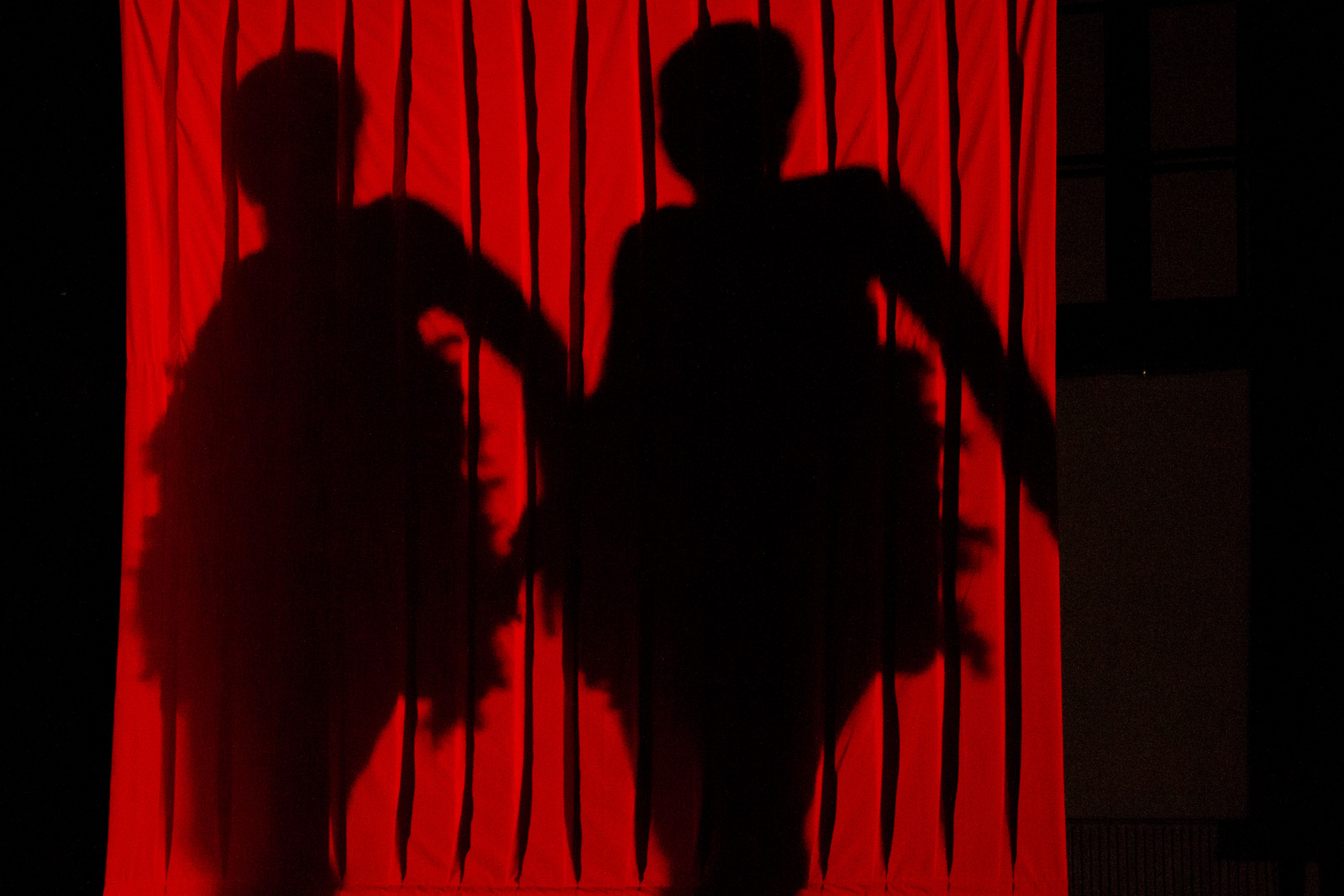 2012
PUNANE
A red image that is red. Woody red, soft red, instrusive or painfully red, and then again small and patchy red, with or without flaws. Maybe red enough to make the title Red.
A production about what it's like to be born as a woman, about licing and learning about yourself.
The dissertation of my choreographer speciality at Viljandi Culture Academy of University of Tartu
On stage: Anu Mets, Kalli Pikas
Musicians: Kaarel Kuusk, Lee Taul, Mati Tubli, Markus Kohv
Butaphor: Annes Hermann, Kaido Torn
Costume: Tiina ja Kalli Pikas
Lighting artist: Emil Kallas
Supervisor: Raido Mägi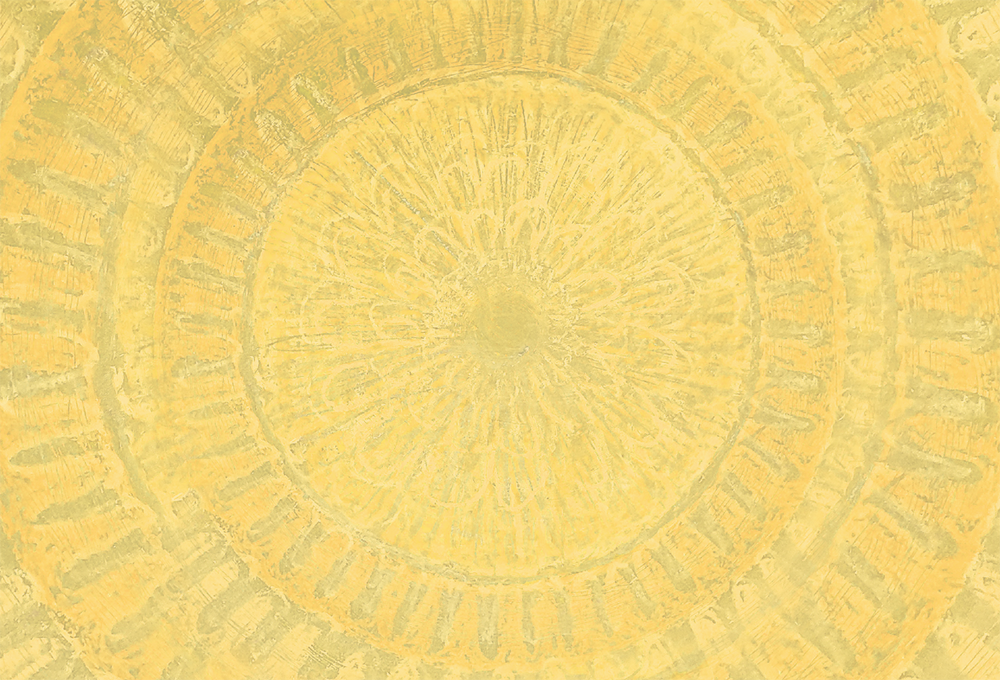 2011
MUST
Dance on video, of which the biggest influence was the tragic death of my friend and dancer. In loving memory of Lisbeth and others killed on the road.
Dance: Kristel Kermes, Pavel Kutšinski, Jelena Melts, Sigrid Savi, Kaspar Seeblum, Karoline Suhhov
Camera and montage: Pille Kannimäe
Music: Baby Dee – Waiting; Jan Jelinek: Palmen Aus Leder
Support: Helena Krinal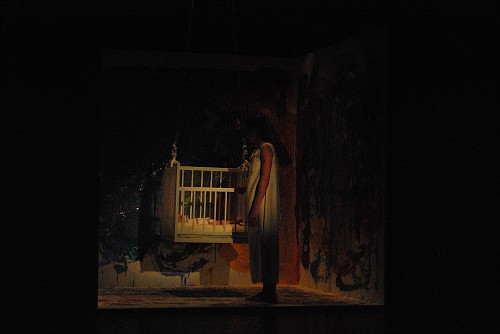 2011
VALGE
A production of influences, which "paint" our existence through life. From being born as a white sheet of paper, to growing up in a society and creating new life.
On stage: Tiina Tillo, Katrin Kreutzberg, Liina Luik, Raho Aadla, Kristiina Vilipõld, Helena Krinal, Mari-Liis Eskusson, Maarja Tõnisson, Kalli Pikas, Reelika Nurmsoo ja Evan

Sound: Kalli Pikas, Kaur Kenk, Kadri Karu:
Costumes: Tiina ja Kalli Pikas
Butaphor: Kaido Torn
LIghting artist: Emil Kallas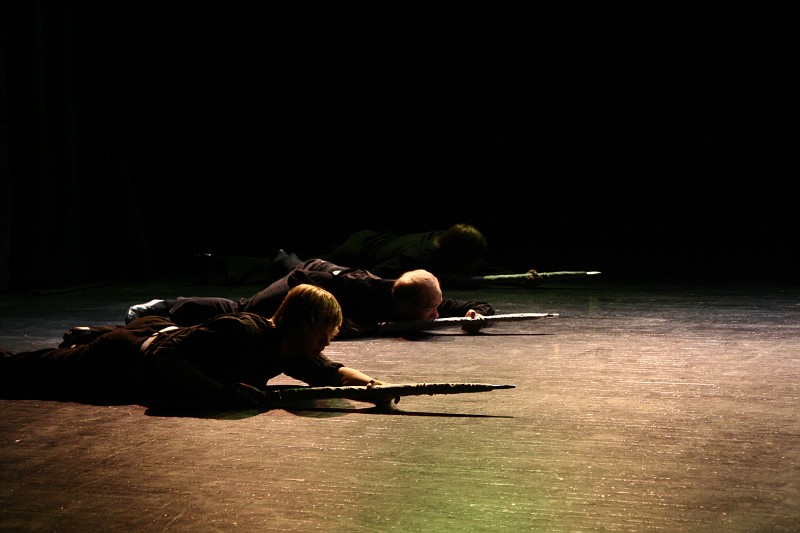 2009
ROOSA
A dance about using men (because it seemed to me that it's exactly what men do and so why can't I) and about believing that women are able to leave behind all of the gifts given to them and leave a relationship with the children if they don't like something. My first attempt at combining my body language, contemporary dance and flamenco, which ended semi-randomly as the first production of the series of colors.
On stage: Raho Aadla, Tanel Vahi, Indrek Varik, Kalmer Liimets, Joonas Tagel, Kaido Torn, Kalli Pikas
Music: Argo Vals, Bon-Mojinos
Costumes and butaphor: Tiina and Kalli Pikas
Lighting artist: Kristjan Suits