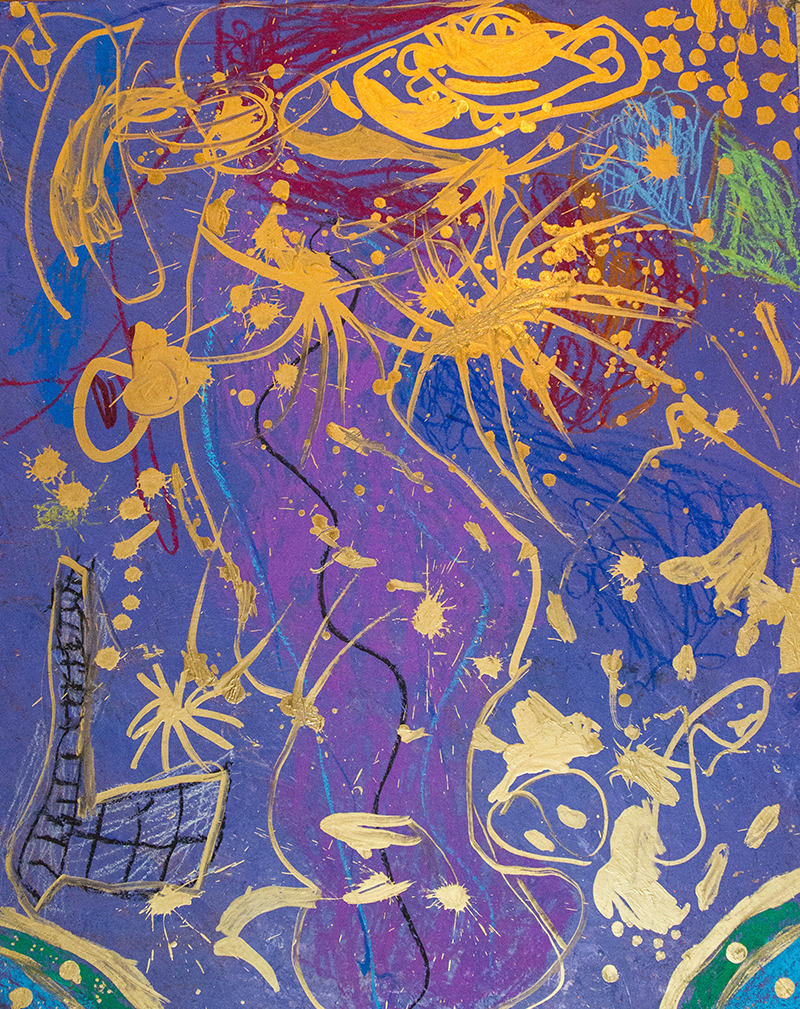 … I offer classes to children, youngsters and grownups while intertwining together both dancing and painting with the intention of encouraging self-expression and creativity. I wish that the unconditional love towards ourselves and towards others that I try to teach kids will stay with them until they grow up and forward. I wish to guide the grownups, especially the ones who lack the ability to express their creativity through their body, to free themselves of borders made by themselves or by the society and to find within themselves the creator they were born as from the start.
The "Kallid ja Pai" DanceArtStudio is open for the local community as well as people coming from further away, for residencies, workshops and camps, to introduce South-Western Estonia and to liven up the local culture. You're welcome to use the parlor that exists thanks to the many people that were able to support the creation of the whole thing and whose names are written on the ceiling of the parlor in thanks for their generosity.
For them I am grateful from the bottom of my heart.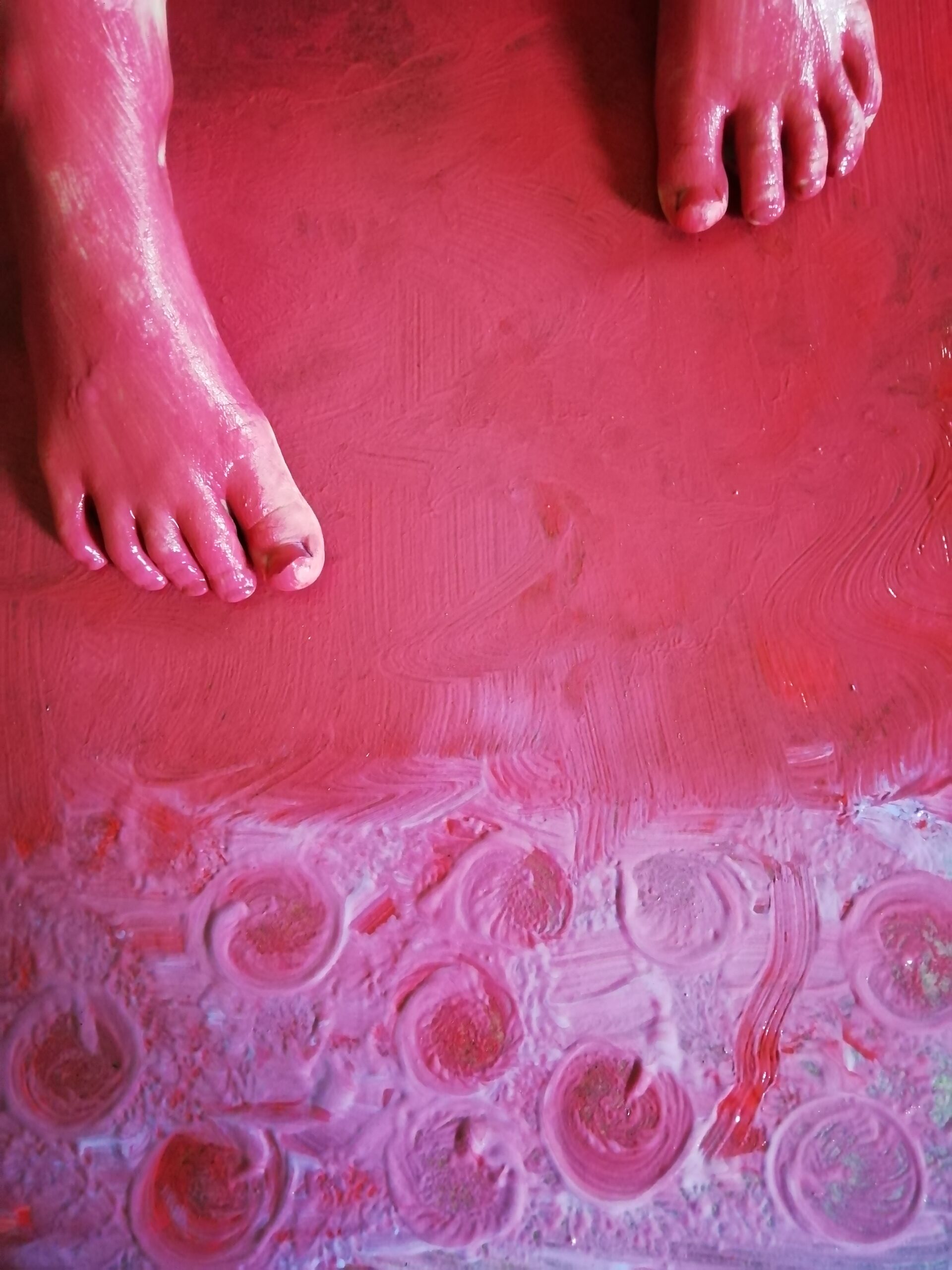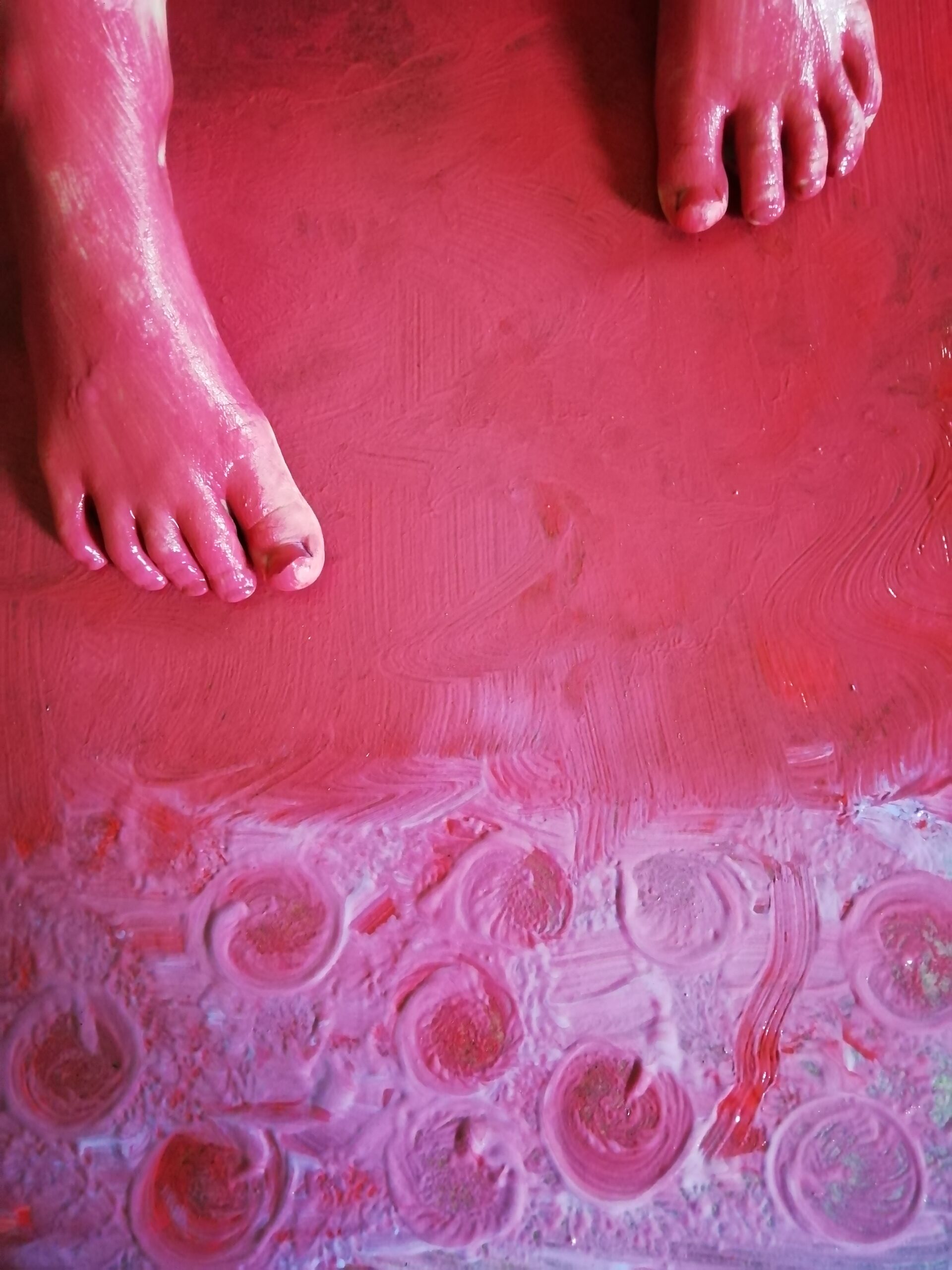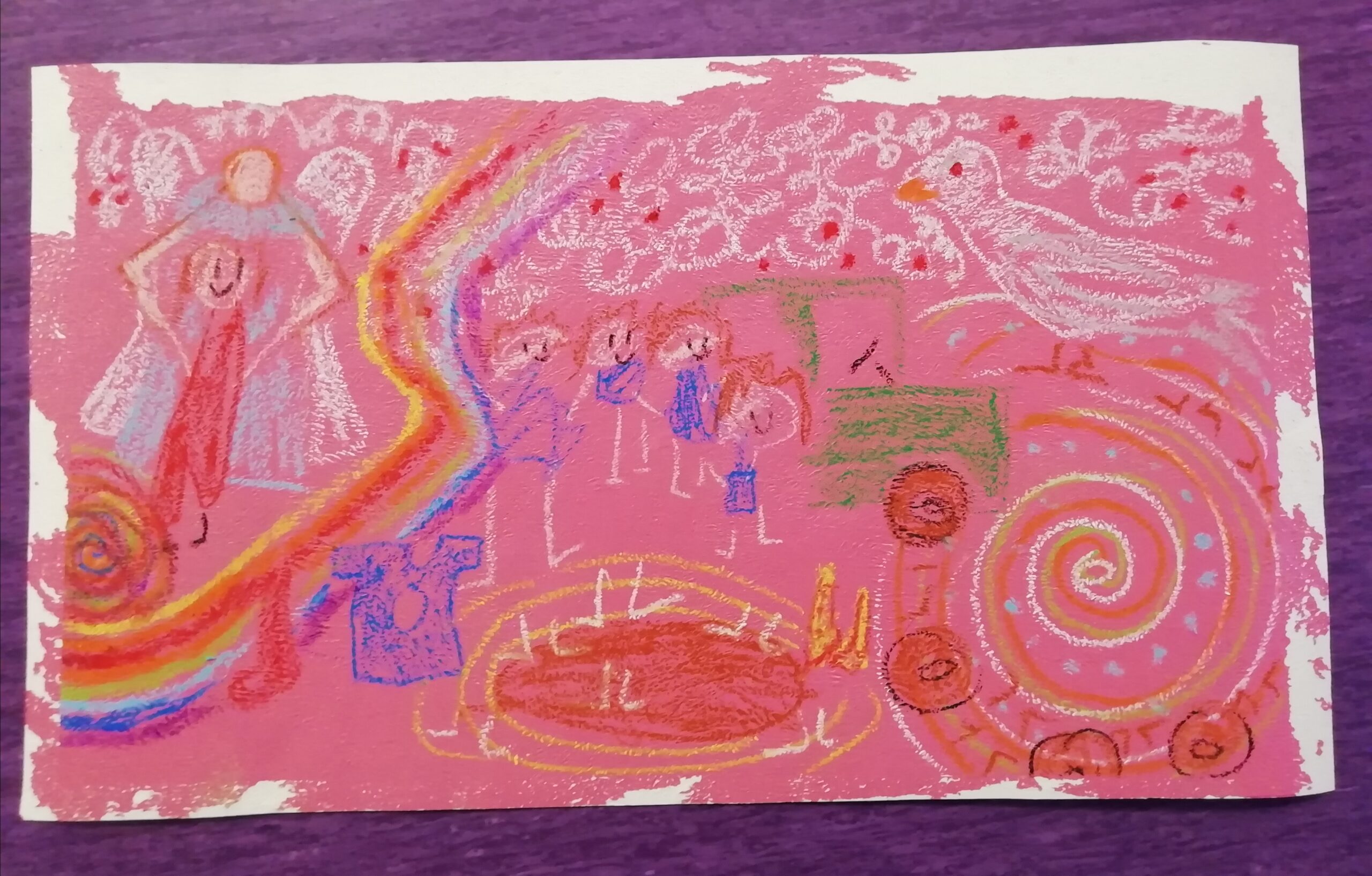 Waiting to be able to open the doors for group lessons.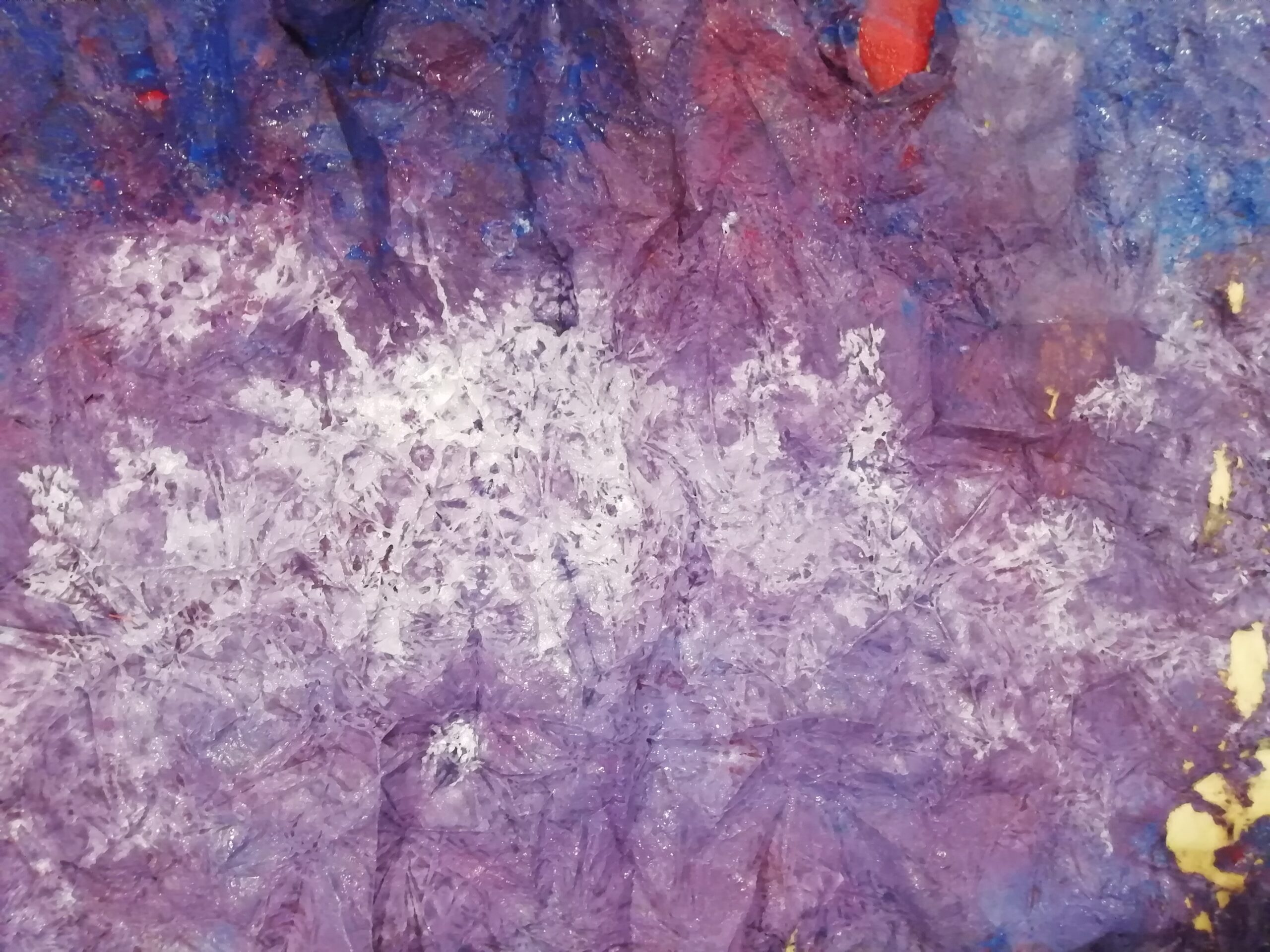 The residency of the dance production "Lilla" (eng. purple) was the first creative process in the new halls, which ended with a public performance on 20th of December 2020. Together with the dancers Raho Aadla and Anna Kõivistik, the voice and sound were analyzed, tested and immortalized and immersed in the meanings of "purple" through three major themes.
The process of painting on a joint canvas with blues and reds.