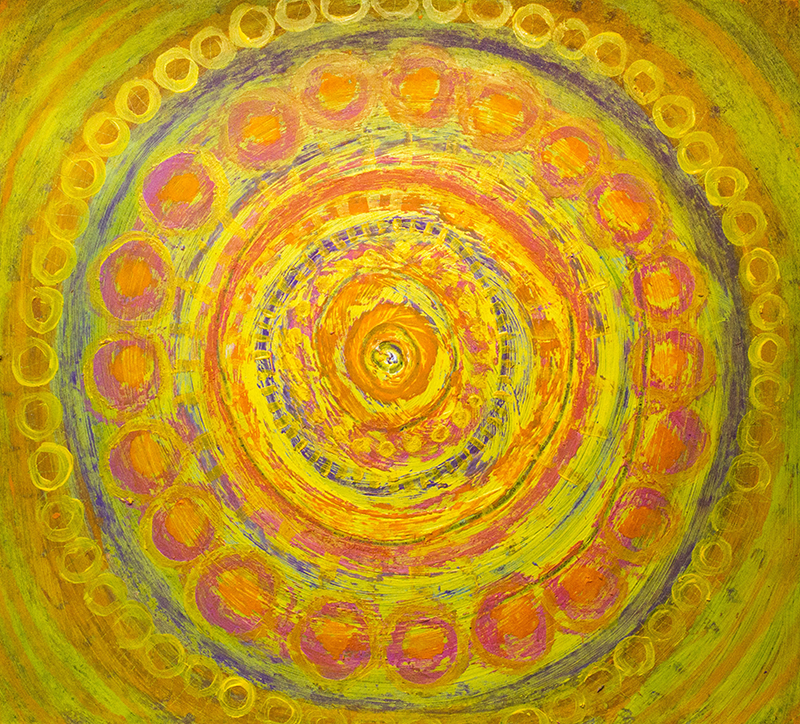 My experience with visual arts began already in my childhood most probably because I was the daughter of the director of a culture house, who was painting posters and pictures for the events of a small rural town. I'm not sure I remember being especially gifted in my art classes. Instead, it was my mother who realized that I was good at simple carvings and painting still life. When circumstances forced us to move to Tartu, she was the one who brought me to the entrance exams of Tartu Art Gymnasium. I was then 12-years-old. They made me draw still life from a sphere, a cube and a cylinder. Even though the drawing itself was small compared to the paper that I was given, the proportions and shadows were life-like and I was admitted nonetheless. I hereby want to thank my art teachers Niina Freiberg and Üllar Sillaots.
Even after finishing high school, it was my mother who registered me to the speciality of painting restauration at Pallas University of Applied Sciences. I want to thank also from the bottom of my heart all of the teachers in that school.
After finishing higher education I instead started creating completely different pictures, which my husband called "adhesive samples".
On those monochromatic pictures I was depicting small female figures with insects and razor blades, butterflies and pills, squares and frames glued to the pieces. Intertwined with female figures.
These pieces in return were an inspiration three years later for my dance productions that started during my studies at Viljandi Culture Academy of Tartu University, bearing titles inspired by colors. After finishing my second higher education and giving birth to my first daughter, my "handwriting" changed once again, because I suddenly felt the need to use up all of the remains of my oil pastels. Adhesive samples got replaced by colorful pastel pictures and squares and frames with circle mandalas. After the birth of my second daughter I was inspired by recycling and started creating mandalas made out of used toys.